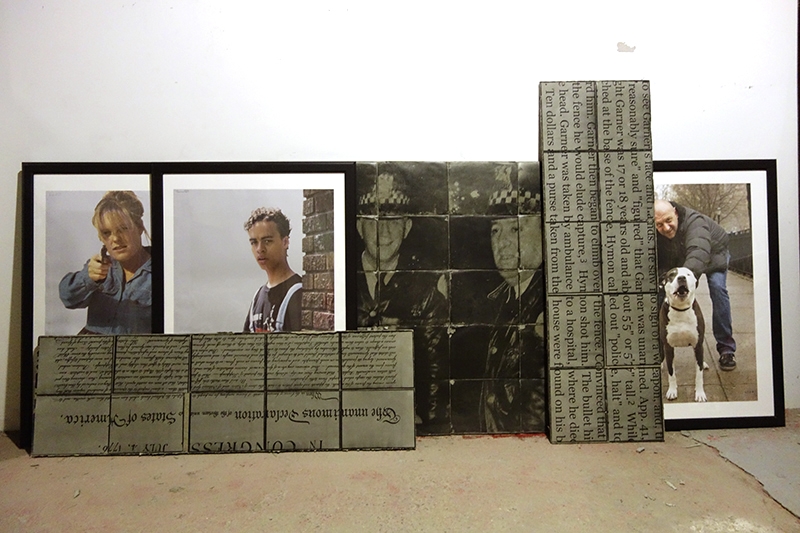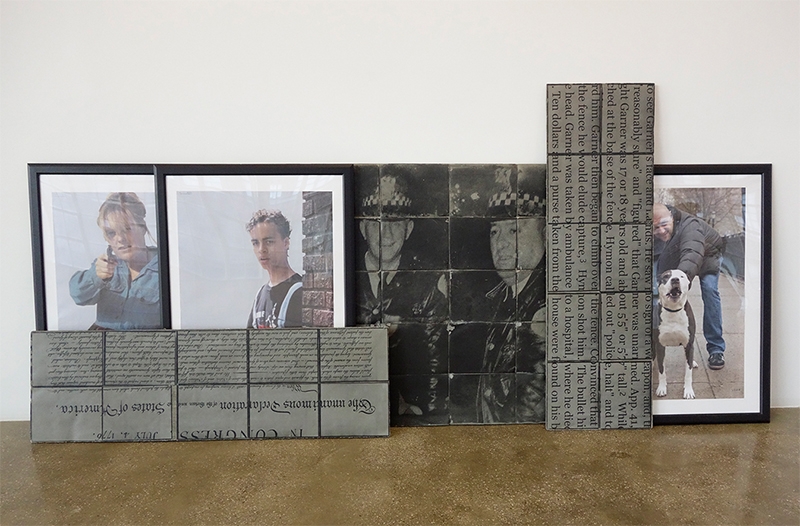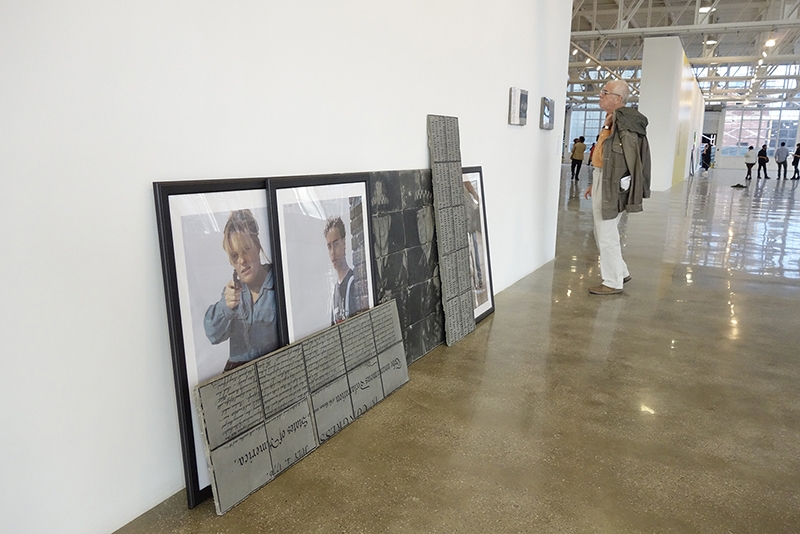 to articulate fear set a cop free with love for Cady Noland (2015)
Photo transfers and framed targets
Dimensions variable
Photographs of Chicago police with the body of Fred Hampton. Targets are those used for police training. Exerts form TENNESSEE v. GARNER, 471 U.S. 1 (1985) and the Declaration of Independence.