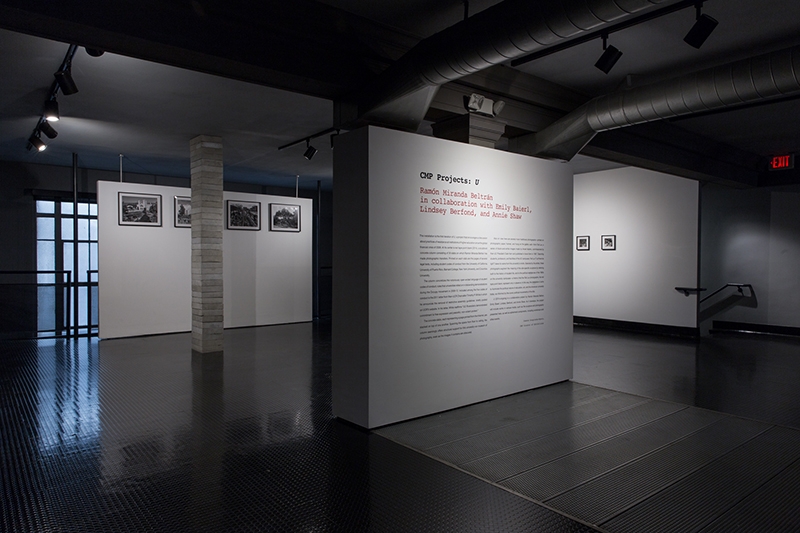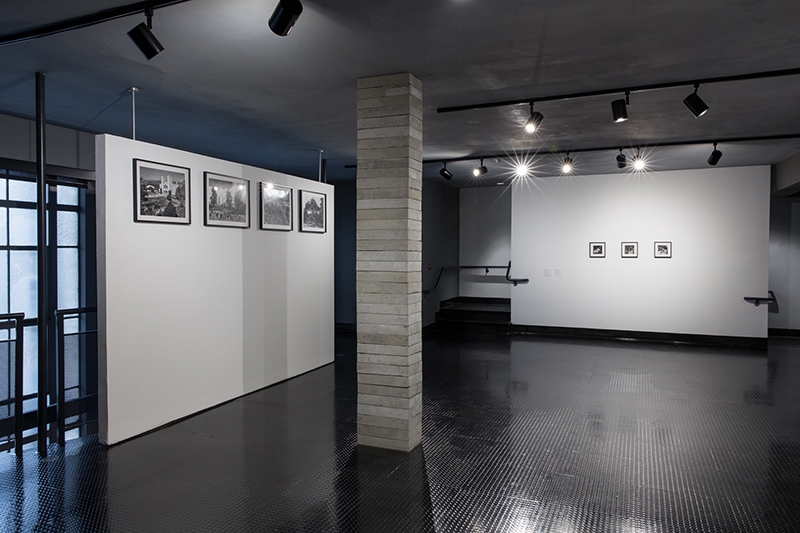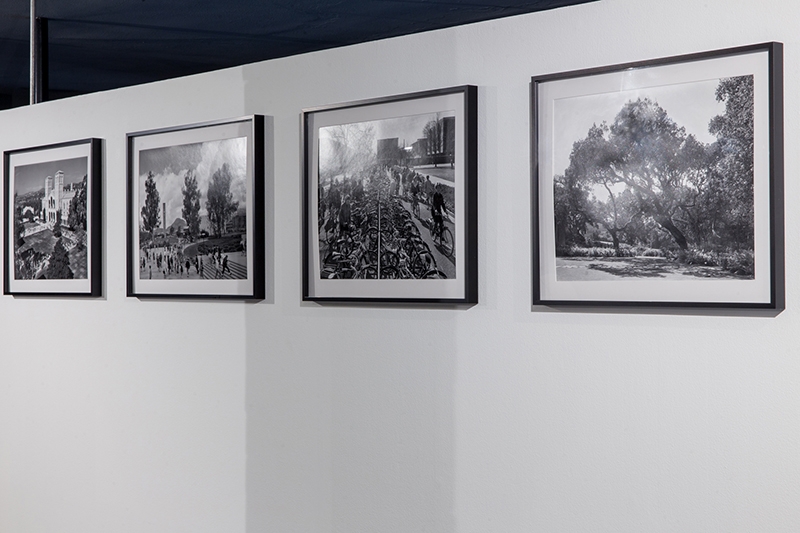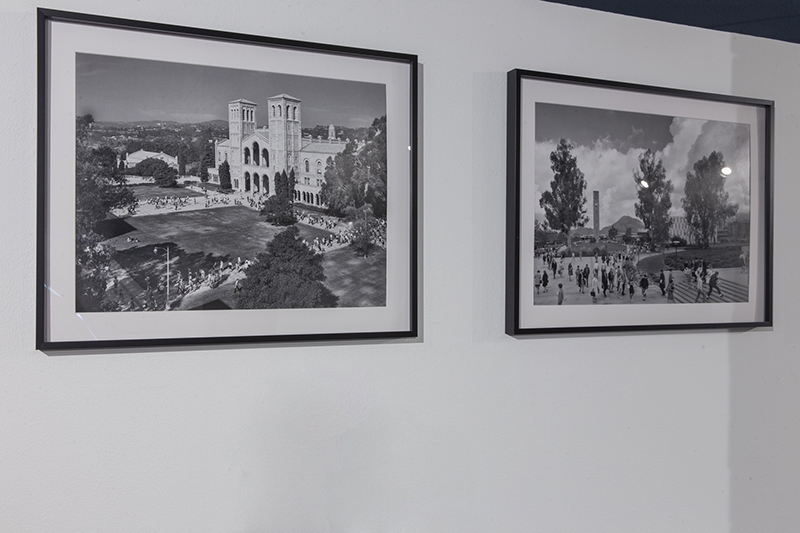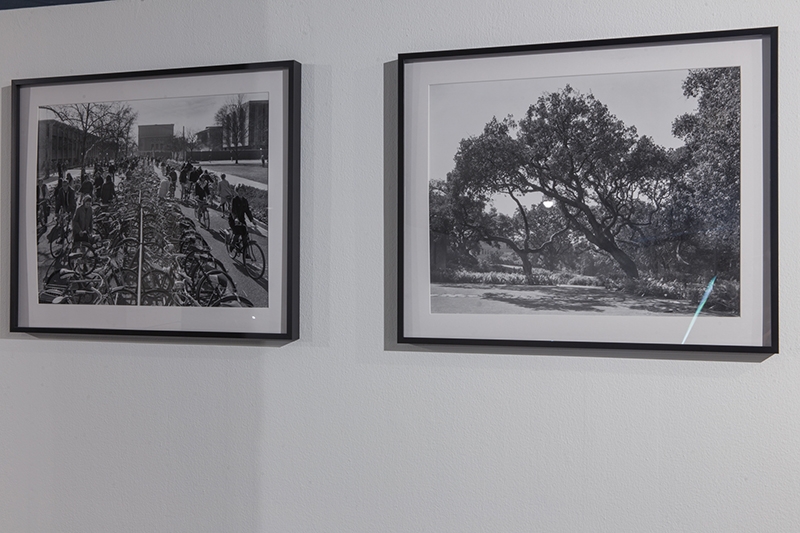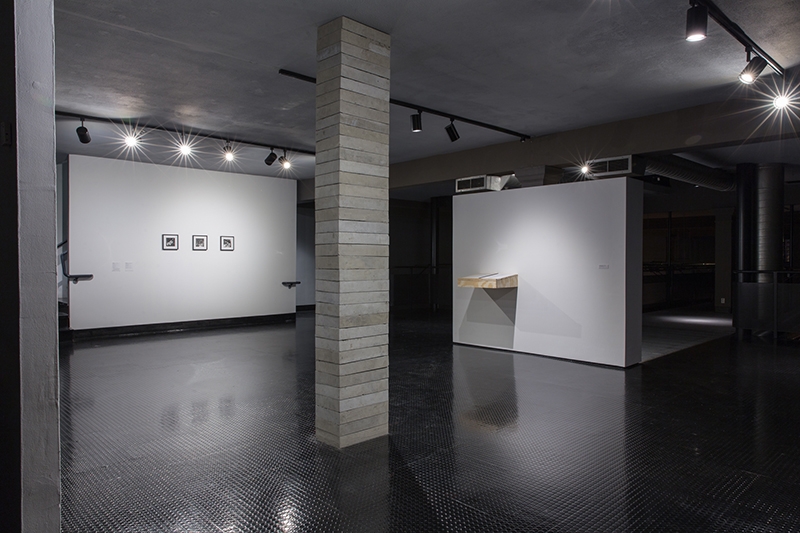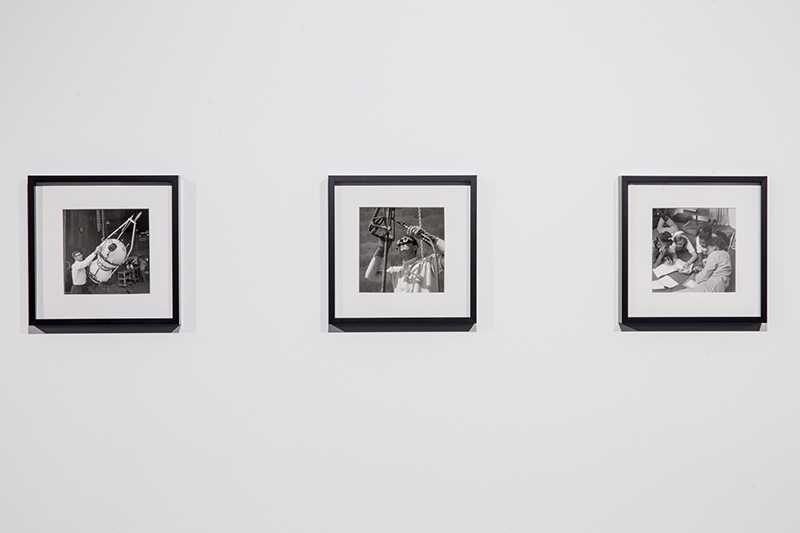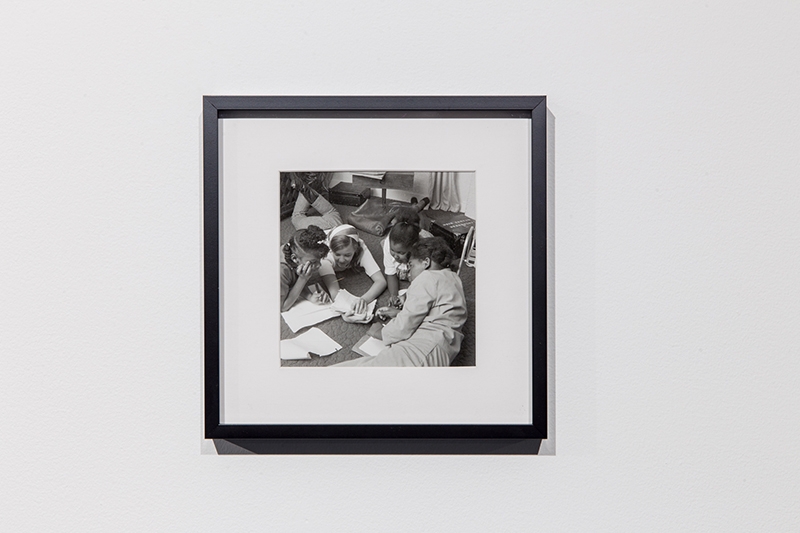 red tape point blank (2014), a sculptural concrete column consisting of 37 slabs on which are printed pages of several university administrative documents, including student codes of conduct from the University of California, the University of Puerto Rico, Barnard College, New York University, and Columbia University.
The column concretizes the notoriously open-ended language of student codes of conduct, rules that universities rely on in disbanding demonstrations. Included among the five codes of conduct is the 2011 letter from then-UCR Chancellor Timothy P. White in which he announces the removal of restrictive assembly guidelines, briefly posted on UCR's website. In his letter, White reaffirms "UC Riverside's demonstrated commitment to free expression and peaceful, non-violent protest." The concrete slabs, each representing a page printed from the Internet, are stacked on top of one another. Spanning the space from floor to ceiling, the column seemingly offers structural support for this university-run museum of photography, even as the images it contains are obscured.
Also on view here are several photographs—printed on photographic paper, framed, and hung on the gallery wall—from Fiat Lux, a series of black-and-white images made by Ansel Adams, commissioned by then-UC President Clark Kerr and published in book form in 1967. Depicting students, professors, and facilities of the UC campuses, Fiat Lux ("Let there be light") takes its name from the university's motto. Selected by the artists, these photographs augment the meaning of the site-specific sculpture by referring both to the history of student life, and to the political resistances of the 1960s on the university campuses—a history that the Fiat Lux photographs, like red tape point blank, represent only in absence. In this way, the installation U aims to illuminate the political nature of education, art, and the American university today, as informed by the iconic political movements of the 60s.